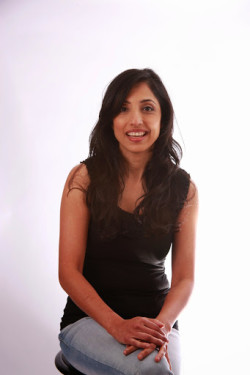 What is the Damany Center?
For the last 17 years, I've specialized in the treatment of chronic pain and musculoskeletal disorders. I have been trained in both India and the US, which explains my melding of the different approaches. In the year 2000, I founded Hands On Healing, which was based on my belief in hands-on care as well as one-on-one treatment. The same year, my book "It's Not carpal Tunnel Syndrome" was published. Over the years, I developed and finessed my techniques in response to the different challenges of pain syndromes, and finally developed my own program, which will be launched at the Damany Center. Chronic pain has a bad reputation and an aura of doom and gloom, but my approach has always had favorable outcomes. Whether that is due to my substantial experience with and therefore, understanding of, chronic injuries, or due to my holistic approach due to my ethnic background, or my specialized techniques, I can't be sure. What I'm sure of, at this point, is that my patients have typically been to several doctors, and have tried several "conventional" therapies in an attempt to get their lives back, to no avail. I cannot allow the despair and desperation of people suffering from pain to continue. The Damany Center is my contribution toward the goal of having a holistic program for the treatment of chronic pain. Don't confuse holistic with "alternative" or "unscientific". Holistic simply means connecting the dots between the components of chronic pain, evaluating the whole body as the cohesive machine that it is, and including the mind into the equation to not only address and cure the symptoms, but also prevent an injury or recurrence. It also means keeping an open mind to ancient wisdom and natural tried and tested techniques, even though they may not have originated in this hemisphere. "Healing" is the keyword here, not just "band-aid" fixing or "managing" the pain.
I already have a track record of treating chronic pain successfully for people from all around the world. So far, I've done it on a smaller scale, happy to heal my patient population who found me somehow. With this foray, I can reach many more sufferers, and train many more health professionals, to contribute to a healthier society. Pain is not a natural part of our lives; we should and can lead pain-free lives. My concern is the children and youth of today- my youngest patient with a repetitive stress injury has been 8 years old, and I have treated several young kids in high school as well as college. I hope to promote an awareness of health, the body and how to use it effectively and safely. Our lives are becoming extremely fast-paced and stressful, and some lifestyle changes are a part of healthy living. I'd like to guide you through these.
In a nutshell, over the last two decades, I have learnt that I have the ability to help people with chronic pain, that many "conventional" therapies and treatments are either incomplete or sub-par, that the body's ability to heal is largely underestimated, and that our society is heading toward a substantial health crisis. Myofascial and musculoskeletal disorders, which include postural alignment as well as nerve issues are abundant in our culture and cultural changes are needed to combat this issue. Unless we are aggressive about the desire to be and remain pain-free, and prevent these conditions in our future generations, we are bound to become one unhealthy society. It's easy to take a short-term view to the problem- there's always something "more immediate" that needs to be addressed. However, I would advise you to take a more long-term view, because injuries and aches that are ignored in the youth usually will accelerate and catch up to you later, when, in fact, good health is essential to remain independent and maintain a certain quality of life. So, the Damany Center commits itself to helping you gain and maintain your good health and asks for your commitment to the same!